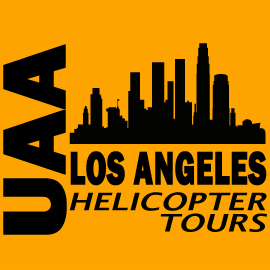 http://www.uaatours.com
El Monte Airport
4233 Santa Anita Ave
El Monte, CA 91731
For Reservations & Information Call:
1-626-532-4652
UAA Los Angeles Helicopter Tours *
25 to 30 minutes
4 people
$225
25 to 30 minutes
3 people
$300
25 to 30 minutes
2 people
$450
25 to 30 minutes
1 person
$900
45 to 50 minutes
4 people
$405
45 to 50 minutes
3 people
$540
45 to 50 minutes
2 people
$810
* these helicopter tours(above) are conducted in a Bell 407 Helicopter. Great for business entertainment, large parties, special occasion such as birthday gifts, anniversaries, proposals, etc.
* affiliated program is applicable for these helicopter tours(above).
---
Affiliated Programs
We have affiliated programs for tour companies and/or individuals. Please, email us if you are interested to become an affiliate.
View Larger Map